Due to the corona situation we were all exposed to special circumstances, at the beginning everyone just complained and seemed hopeless. Some lost their driving force, others found themselves and could strengthen their inner self.
Every one of us students* has experienced stories in the past months and also told many, there were more dreams than hopes and more trials than successful results. However, this is not arduous, but indispensable for personal development. I spent my last months with us on the farm in the Uckermark. There is no appropriate word to describe how instructive this change of location was in many ways. On the one hand, like many, I felt that the technical conditions were not the best and on the other hand I was able to spend so much time with my family. In today's hectic everyday life, many of us for-get how important all the little things in life are. I would like to draw attention to this, especially how good it is to show gratitude and to maintain a sincere relationship with each other.
To say goodbye to you, I would like to give you a little poem, in the hope that you too will always follow your dreams.
Am Junihimmel spannten sich über den glutroten Mohnfeldern,
direkt neben all den verlassenen Wäldern,
die strahlenden und wärmenden Sonnenstrahlen.
Gegenüber auf der saftig grünen Weide,
welche der flinke Feldhase meidet
grasen die Ochsen und Kühe
stets bereiten Sie dem Bauern viel Mühe.
Aber auch der liebe Bauer weiß,
all seine Mühe wird sich für die Zukunft lohnen.
In der Gegend sagt ein jeder, sei besser als der Jäger
Ständig Achtsam, aber nicht unentwegt auf der Jagd.
Häng nicht nur am Telefon,
sondern verfolge deine Motivation.
Sei wie die Uckermark,
sei so wie du bist – egal ob dich ein jeder mag!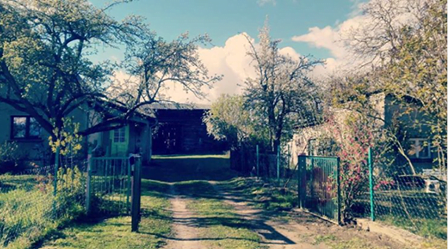 Text by Katharina Hauff