AstA stands for Allgemeiner Studierenden Ausschuss (General Student Committee). The AstA is elected every semester by the student parliament. The AstA is a university-wide institution that is organised and shaped by the students themselves. 
On the one hand, the AstA represents the interests of all students vis-à-vis the university policy bodies of the HWR, such as the university administration, the academic senate or the departmental councils. 
On the other hand, the AstA offers extensive advisory services for students, organises university sports and negotiates the semester ticket.
That's us! Speakers of the AstA of the HWR
President (External Affairs)
My name is Miguel, I'm 20 years old and I'm studying law for public administration in my fourth semester.
Together with Daniel Kourie, I was already responsible for the department of university politics in the AStA last semester.
In addition to my work in the AStA, I hold numerous honorary positions in order to bring the voice of the younger generation more strongly into politics and to assert it.
This semester, I have set myself the goals of ensuring a change in the university policy of the AStA.
These include creating and strengthening formats for the development of self-efficacy at our university, expanding our collaborations in the areas of culture and sports, increasing sensitivity and strengthening the infrastructure for diversity at our university, creating more measures to support refugees from Ukraine, strengthening our connection to politics, and pushing through an implementable regulation for the reimbursement of the semester ticket.
For me, the most important thing is that each and every one of syou, feel free to reach out to us if we can support you.
President (Internal Affairs)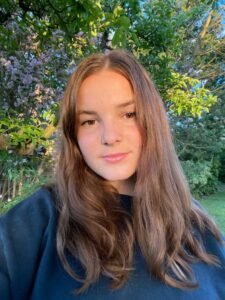 Hi everyone, I am Kiana and I study International Business Administration Exchange in my second semester. Since October 2021 I am part of the AStA and I am looking forward to represent the students of the HWR and to implement your ideas and interests.  
Contact: k.ehmann@asta-hwr.de
Commissioner of Finance (Member of the Board)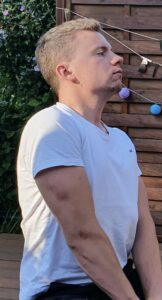 I'm studying law enforcement and I'm currently in my third semester. I'm the finance guy so to speak, at least for now. I'm bringing my expertise into the office and the goal is to enable the AstA and the others to work and function properly. For more questions or information just talk to me.
Contact: m.ruf@asta-hwr.de
Commissioners for higher education policy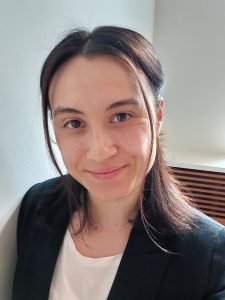 Dear fellow students, 
my name is Thérèse Niemandt and I am in my fourth semester of the Bachelor of Public Administration (FB 3, Campus Lichtenberg). As a university policy officer, it is important to me that the students of the HWR Berlin are involved in university policy decision-making processes that affect their interests and have a say in them. Through events, activities and public relations in the context of political issues (dealing with refugees from Ukraine, semester ticket, equality and much more) I would like to raise your awareness and contribute to your wishes and concerns being heard. I am looking forward to your messages and a personal exchange!  
Commissioner of Cultural and Sport Campus Schöneberg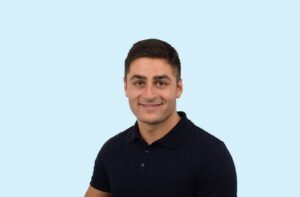 Hello, I am Daniel and 20 years old. I'm currently studying business start-up and succession and I'm responsible for the culture and sports department in the AStA.  
My main goal for this semester is to bring students closer together and maybe even get some of them interested in getting involved at our university.  
I think that through good planning and purposeful, collaborative work, you can implement some cool projects at HWR that we as students can benefit from in many ways. 
I am looking forward to working in the AStA and meeting new people.  
Contact: Sport.cs@asta-hwr.de
Commissioner of Sustainability
Commissioner of International Affairs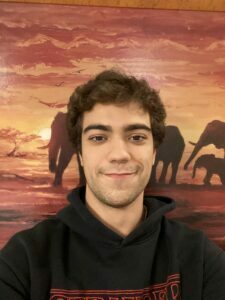 Alejandro Campos Elicegui
Hello! I'm Alex and I'm studying business administration. Working at the AStA gives me the opportunity to make life easier for students, to better understand the structure of the university and to develop new projects on equality at the Berlin School of Economics and Law.
I would like to offer my experience as an international student via the AStA in order to be able to advise international students who, like me, are confronted with all kinds of problems in everyday life. I am very happy to be part of the AStA family and to contribute my experience to create a better university.

Contact: international@asta-hwr.de
Commissioner of Diversity Affairs
Commissioner of Cultural and Sport Campus Lichtenberg
Commissioner for committee communication with external bodies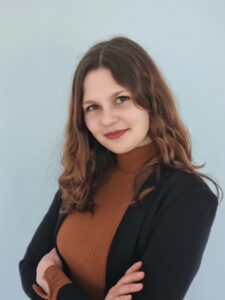 Hey, I'm Ronja, 23 years old and I'm studying Political Economy of European Integration in the first semester of my Master's degree. I am a speaker for the AStA because it is a matter close to my heart to represent your opinion to other colleges, universities and nationwide institutions. Whether it's your opinion on online teaching, the housing shortage in Berlin or ideas for improving student life, all this needs to be heard. For this reason, I want to engage in conversation with you and realise your ideas with empathy and charisma. In addition, I would like to organise joint activities for you through excellent cooperation with other universities. For me, communication means addressing ideas and challenges in the right places and thus influencing student life at the HWR Berlin.  
As a student of the Master's programme Political Economy of European Integration, I know how diverse and creative ideas can be. Therefore, I would like to invite you to get in touch with me and get involved.  
Contact: Communication.external@asta-hwr.de
Commissioner for HWR internal committee communication