Department Commissioners of the HWR
Our department commissioners: bridge between students and departments
The department commissioners of the General Student Committee (AStA) of the Berlin School of Economics and Law are essential links between the students and the departments. Their main responsibility is to represent the interests of the students, to deal with subject-specific concerns and to strengthen the participation of the students in decision-making processes.
Tasks of our department commissioners
– Representation of the student body in the AStA vis-à-vis the departments
– Dealing with course-specific issues and challenges
– Supporting students with changes to examinations and study regulations in the department
– Participation in department council meetings to bring in student perspectives
– Participation in monthly meetings with the dean's offices for continuous coordination
– Active participation in AStA meetings to integrate the departmental perspective

Requirements for our department commissioners:

– Enrolled student at the Berlin School of Economics and Law
– Good communication skills and team spirit
– Reliable in keeping appointments and in preparing for and following up on them
– Committed attitude to representing student interests

The department commissioners of the AStA of the HWR receive a monthly expense allowance of up to €100.

Department commissioners play a key role in bringing students' perspectives to university decisions and optimising the student experience for all.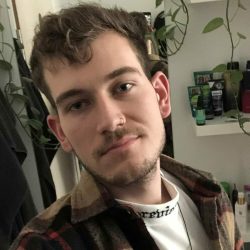 Hello,
My name is Tarek Steckbeck, I am 24 years old and I am in my 7th semester of Economics at the HWR. As a politically interested and discussion-oriented person, I feel that the representation of the student body at our university is essential. Therefore, I would like to stand up for the interests of my fellow students as I would hope you would do the same for me and act as a link between the university and the students.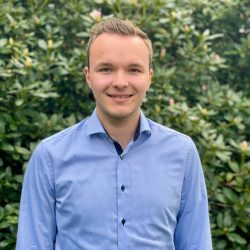 Hello everyone,
I'm Cedrik Eggers, 22 years old and I'm in my 5th semester of a dual Bachelor's degree in Business Informatics.
As a communicative and goal-oriented person, I would like to stand up for the interests of the students and represent the AStA in the department.
If you have any questions or suggestions, please send me an email.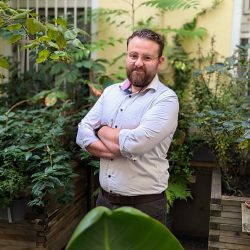 Hello students of the HWR,

my name is Leonard Ohl. I'm 23 and I'm studying Public Administration in my third semester at the Lichtenberg campus.

I would like to ensure that we work towars university being a place that enables all students to get through their studies well and safely.

It is important to me to continue to make the HWR a place where everyone feels comfortable and no one is left alone. This means that financial hurdles are overcome together. This means that the semester ticket is affordable. And this means you're looking forward to going to campus every day.

I am always happy to answer any ideas, questions or comments you may have!
The position of departmental representative for FB 4 is currently vacant. Would you like to support the AStA for 2-3 hours a week for an expense allowance? Then please contact us at hopo@asta-hwr.de!
The exact activities of the department representatives are described at the top of the page.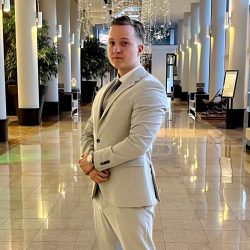 I'm Oscar Guse, 23 years old and I'm currently in my 6th semester of the higher police civil service for Berlin.
Besides my studies, I do a lot of strength and martial arts sports and try to keep myself as physically fit as possible. Beyond my sporting activities, however, I have also noticed how important it is to be involved in university politics. For this reason, I have been a member of the LSK (Commission for Teaching and Studies) for some time and have recently also become the departmental representative of FB 5 at the HWR Berlin.
If you have any questions or suggestions, please don't hesitate to contact me.